Ever-Power company is a professional company fully committed to the research, development and manufacture of rubber and polyurethane belts for various industrial applications in America. We manufacture a wide range of the highest quality industrial belts such as wrap belts, cut edge belts, poly-v belts, timing belts, round belts and Automobile belts.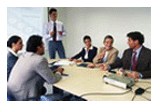 In fact, the innovative manufacturing process, realized with the newest generation technologies, the sophisticated test and control equipments, and a dedicated team of experienced and knowledgeable engineers and well-trained staff, allow Ever-Power to offer superior products with highly flexible services. In addition, logical development and the adoption of new techniques in material and production handling gives our products a qualitative edge over other competitors. We provide not only high quality products at very competitive prices but also in-depth technical advice on a variety of power transmission needs.
Our mission is relentlessly pursuing perfection of belts making to benefit our valued customers.